Copy of Curly Products Sample Box-2 oz. Travel Size, Curl Cream, Hair Spray, Curly Product, Natural Product, Hair Gel, Organic Product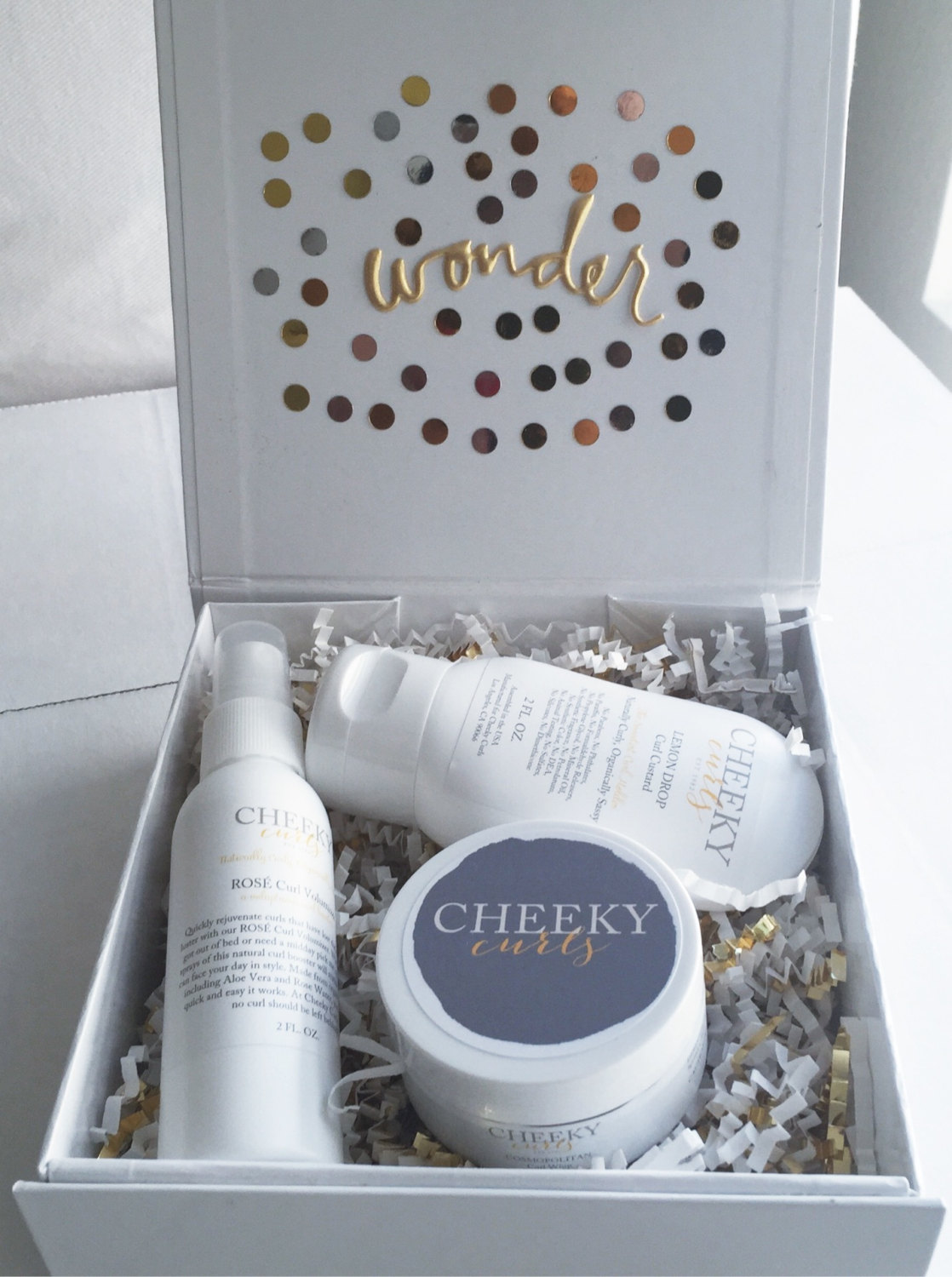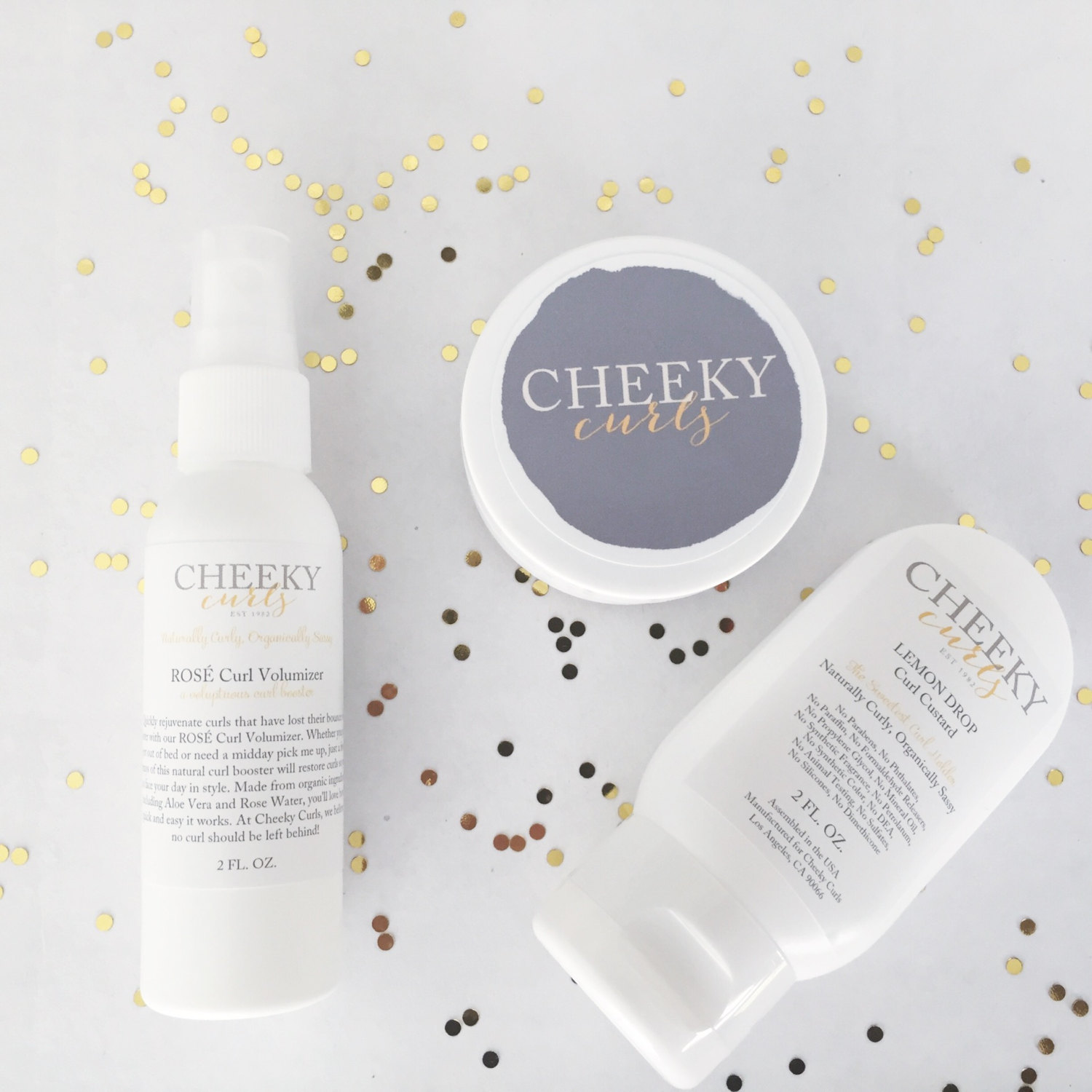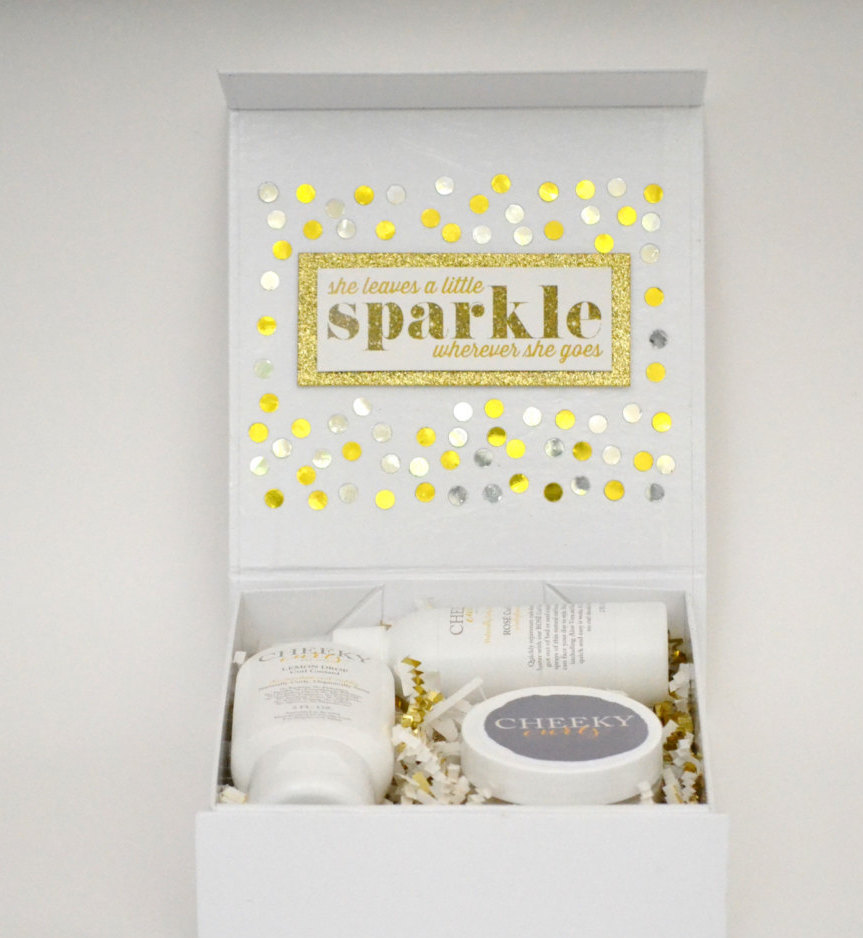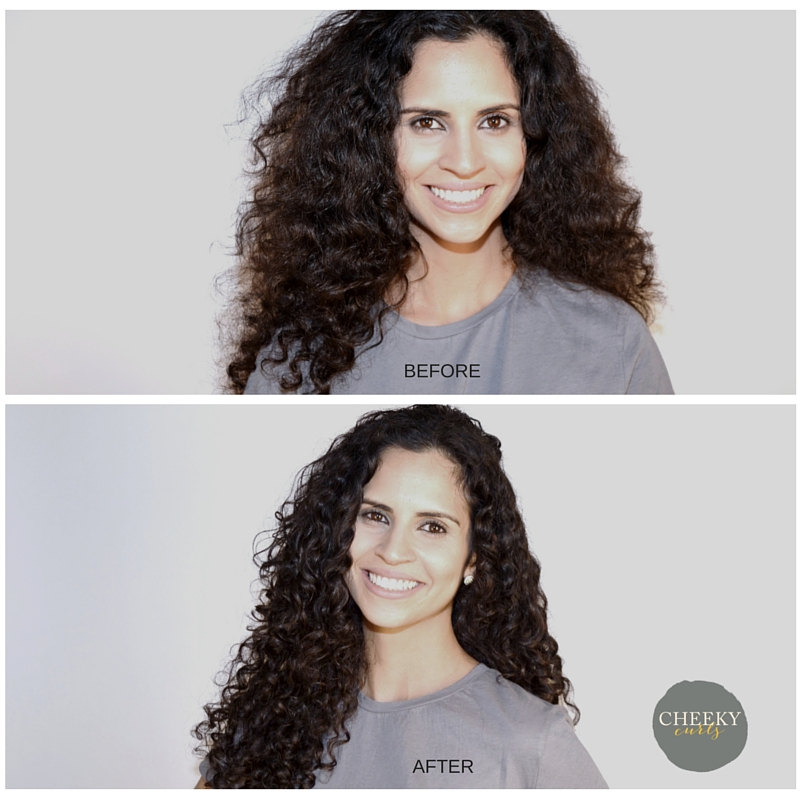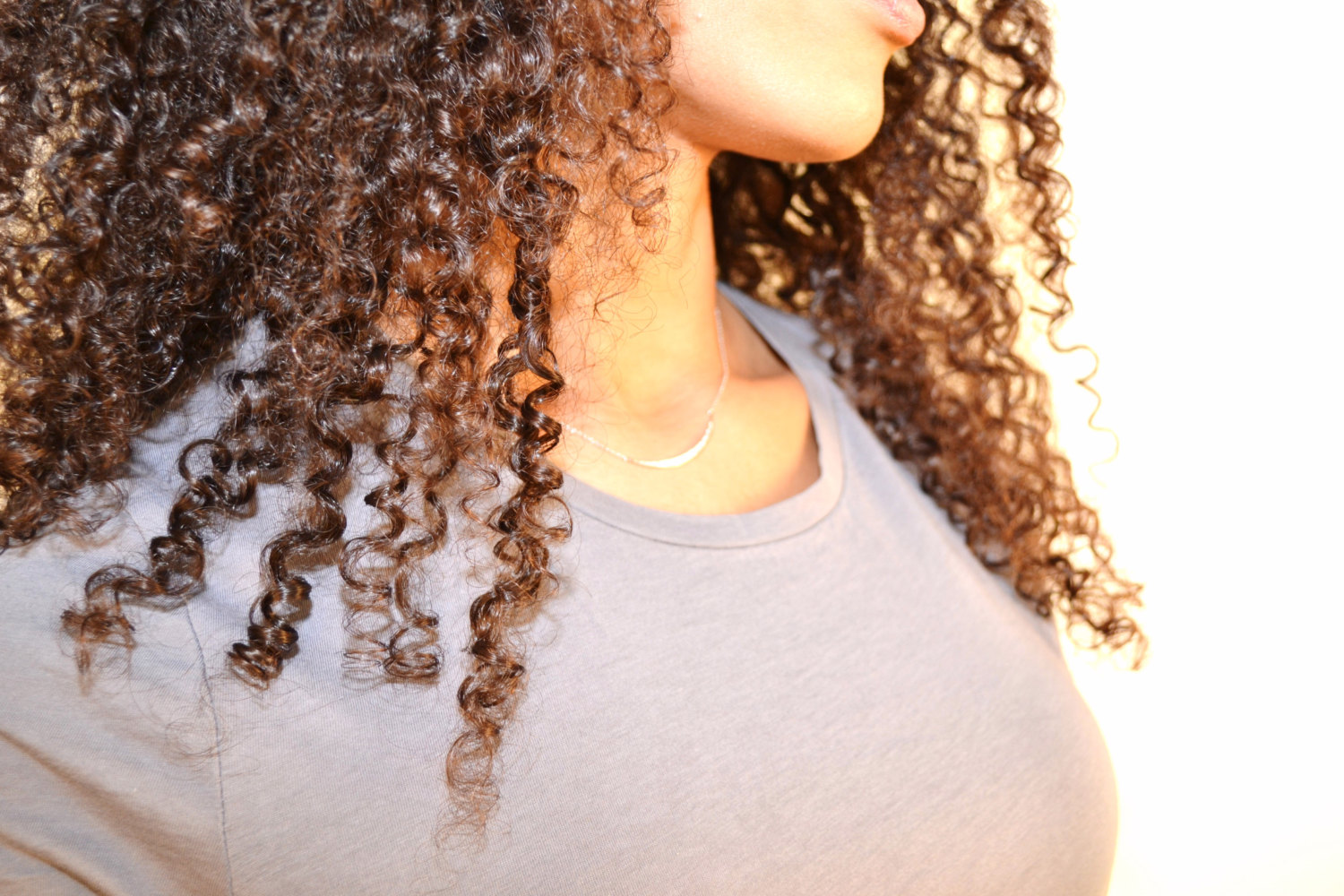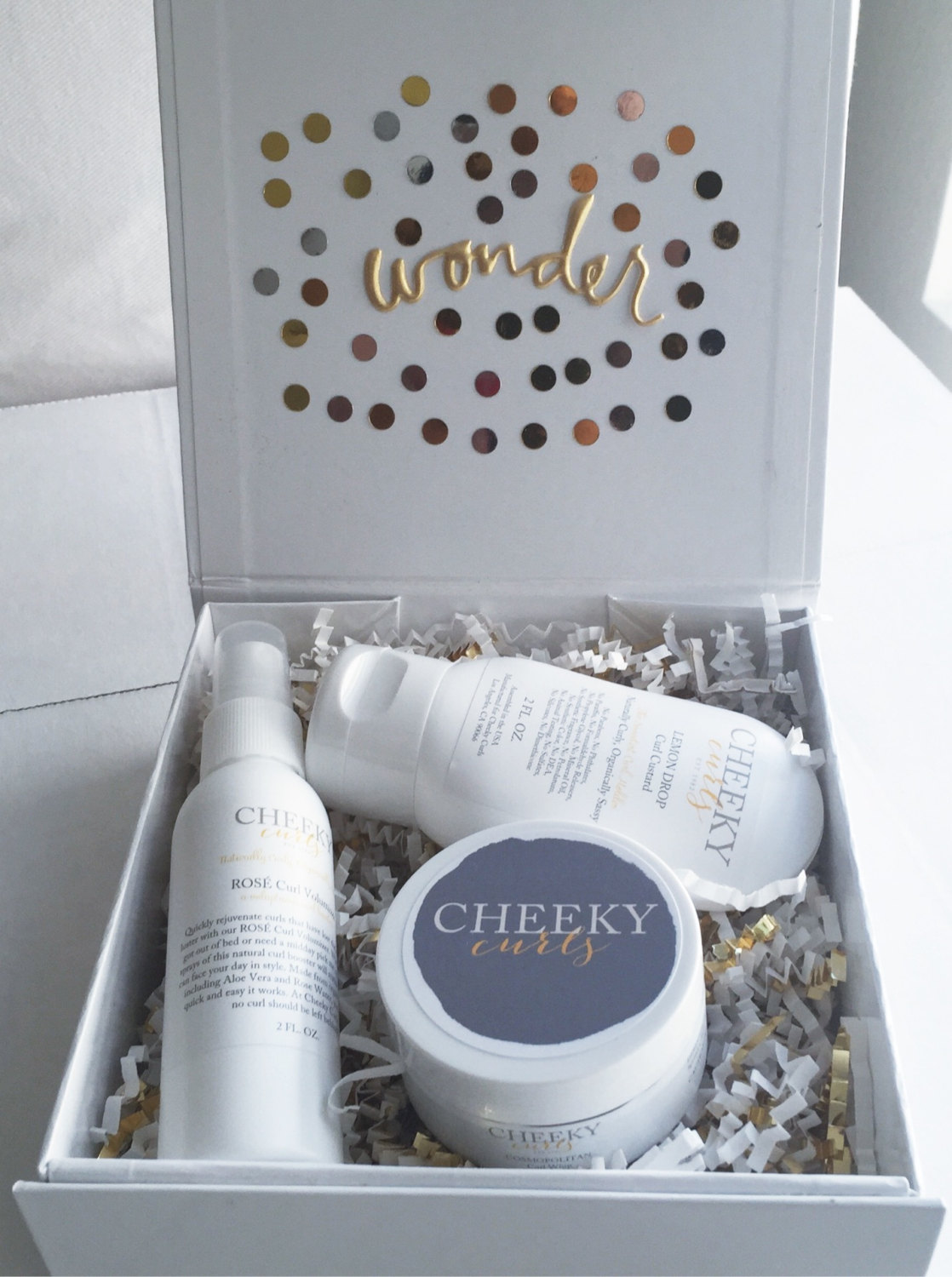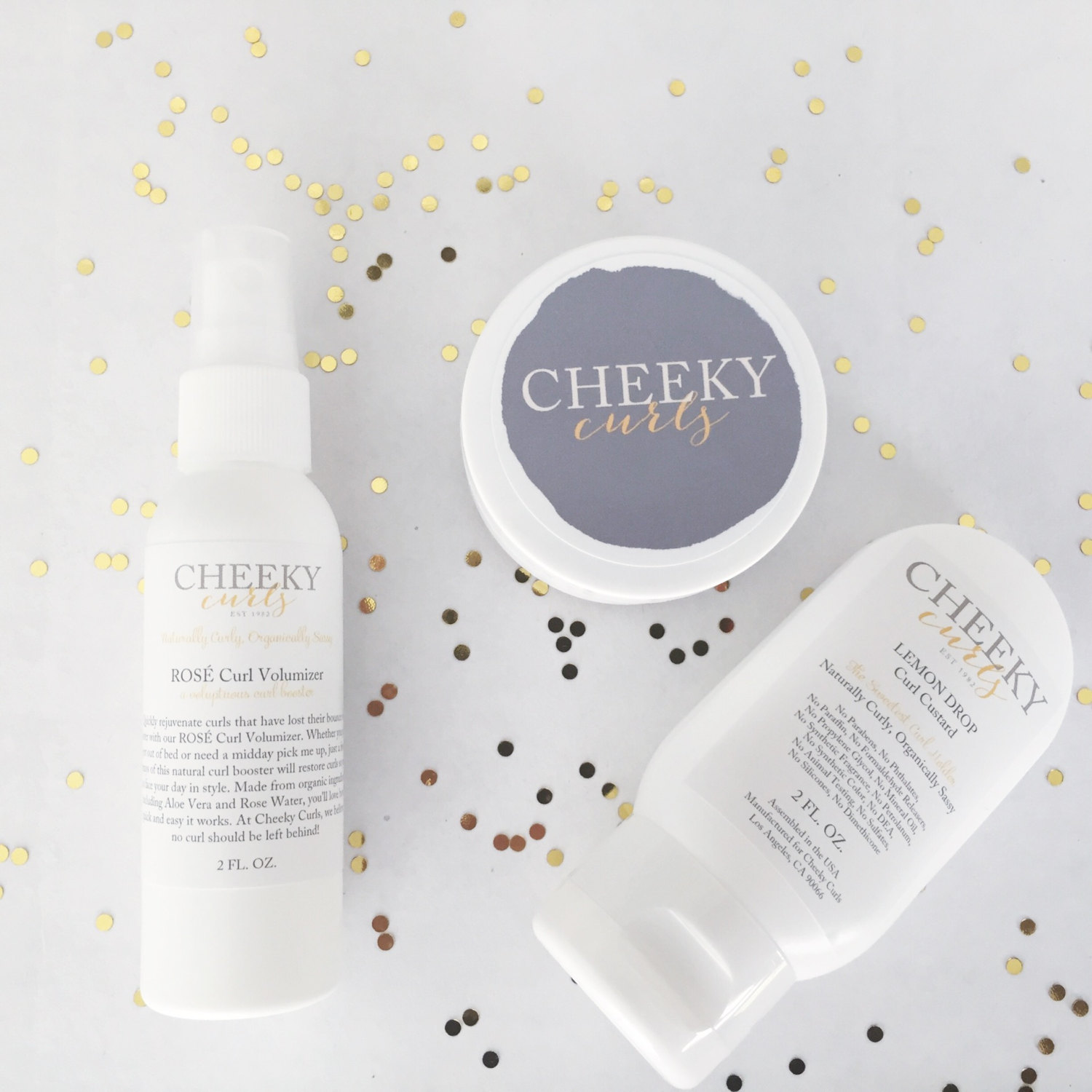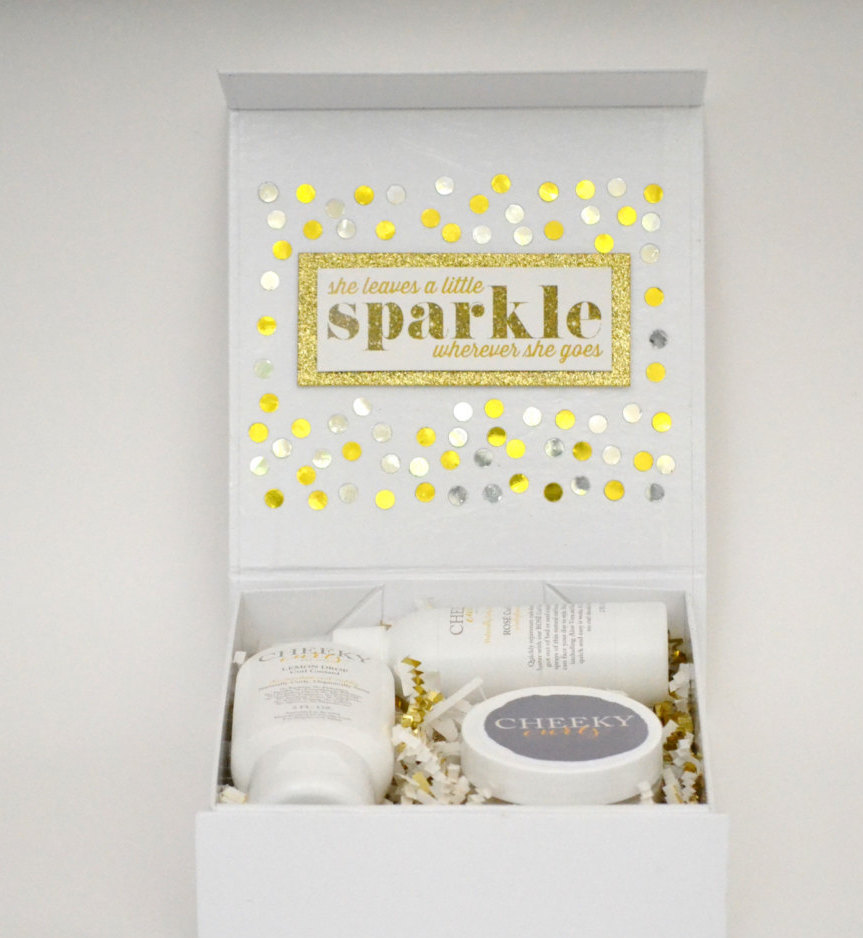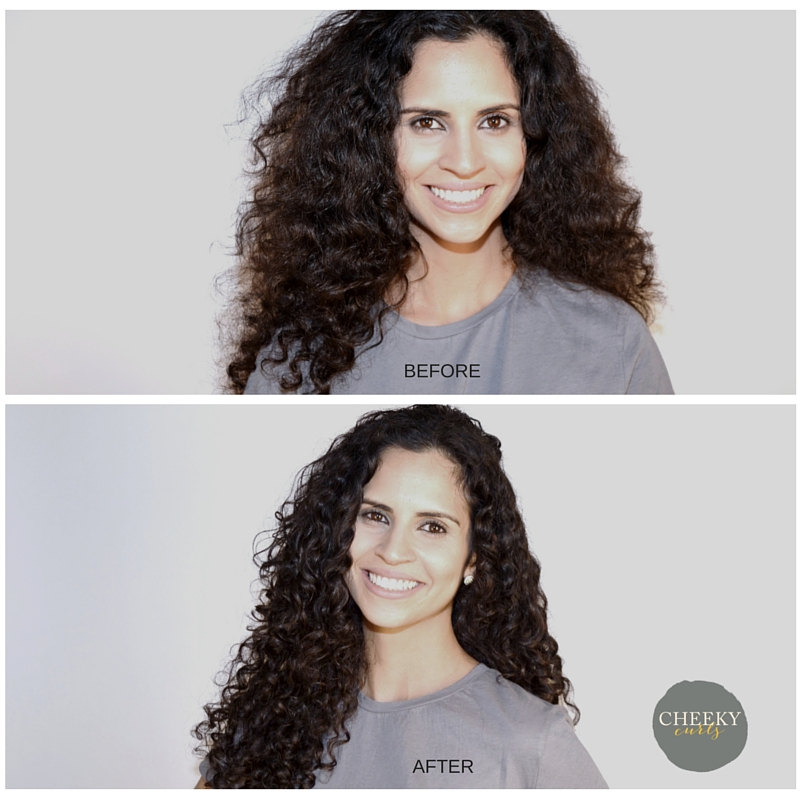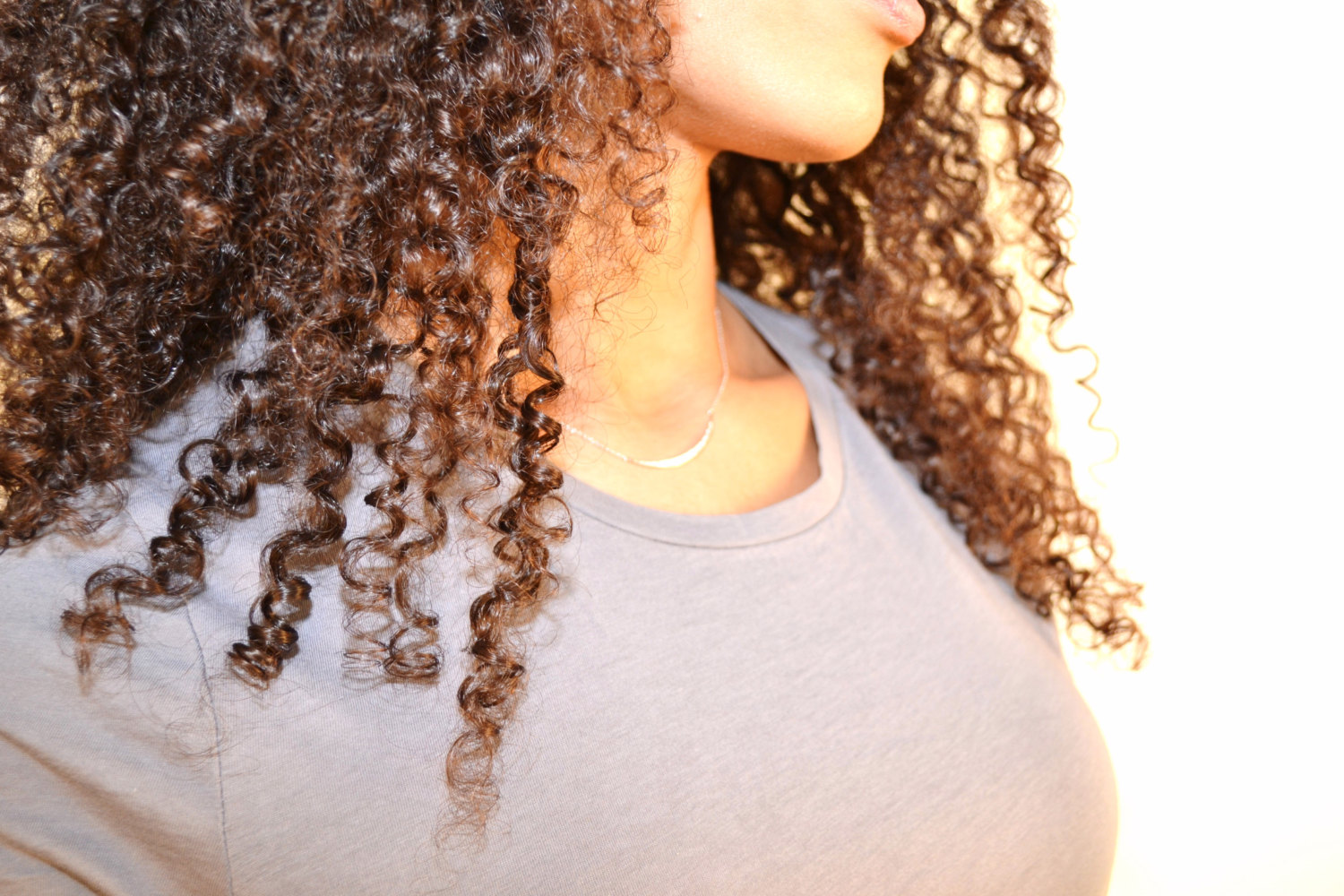 Copy of Curly Products Sample Box-2 oz. Travel Size, Curl Cream, Hair Spray, Curly Product, Natural Product, Hair Gel, Organic Product
If you're looking for a natural hair cream, hair gel or hair spray for curls and waves, you'll love this sample box!

This is a great way to try our Cheeky Curls line for the first time. Our beautiful sample boxes are handmade and can be personalized. They also make great gifts for the curly girls in your life. You'll get a 2 oz sample of each of our styling aids in fun custom boxes. The sample set contains the following:

COSMOPOLITAN Curl Whip
This is definitely a crowd favorite! Blended from 70% organic ingredients, including organic coconut oil, organic jojoba oil and green tea leaf to name only a few, this fluffy whip will transform the way you style your hair from the moment you use it. Results include soft, defined and shiny curls without leaving residue or weighed down locks. Define your curls beautifully with our natural products!

LEMON DROP Curl Custard
Get ready to pucker up! This silky custard will hold on tight to those waves and curls for maximum bounce. Custom formulated from a choice selection of wholesome ingredients including Blue Agave Extract, this rich and luxurious concoction permeates each strand while quenching your hair with moisture. You'll enjoy frizz-free and tight curls without sacrificing softness.

ROSÉ Curl Volumizer
Whether you just got out of bed or need a midday pick me up, just a few sprays of this natural curl booster will restore body to your locks so that you can face your day in style. Made from organic ingredients, including aloe and calendula, you'll love how quick and easy it works. Did we mention it smells divine?!

***Images for our sample sets are just examples. We don't have one set design but can create a custom designed box for an additional fee. Please message for more info. ***

CHEEKY CURLS' TIPS:
- Always use cool water when rinsing your hair, this will help reduce frizz.
- Use an old cotton t-shirt or a micro fiber towel to dry your hair. Regular towels will cause frizz.
- If you have dry hair, use a leave-in conditioner at the beginning of your styling routine or at the end, see what works best for your hair type.
- When using a diffuser, use the cool setting, the hot setting will increase frizz and hair damage.
- When you're done styling your hair, let it dry completely before you touch it with your hands. *This is SOOO hard for me!*
- Do weekly DIY hair treatments.

Our Products contain NO: Parabens, Sulfates, Silicones, Dimethicone, Phthalates, Paraffin, Formaldehyde Releasers, Propylene Glycol, Mineral Oil, Synthetic Fragrance, Petrolatum, Synthetic Fragrance, DEA, Animal Testing.